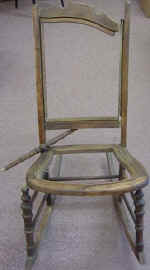 Click on any image for a larger view.
This garage sale beauty was complete except for the pre-woven cane seat & back. Completely disassembled, re-glued and a few repairs, then it's ready for a new seat & back.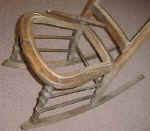 New cane and some sanding makes this chair ready for an oil finish. Linseed and mineral spirits are applied and soaked in. Then the excess is wiped off and allowed to dry. Then several coats are rubbed into the wood and allowed to dry.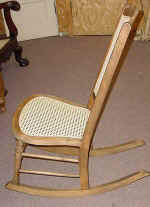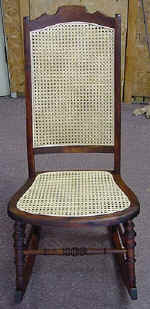 After drying, the wood gets several light coats of bee's wax.
One of the advantages of an oil finish is scratches can be repaired by Appling more oil to the scratch.
Two drawbacks are, oil offers minimum protection to the wood and it should be reapplied every 4-6 years depending on conditions.