Oak Mission Style Rocking Chair
It came in to our shop in need of tightening, refinishing and reupholstering.
This chair had belonged to the owner's grandmother and had seen better days!
Click on any image to enlarge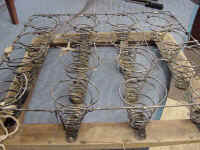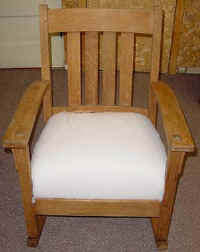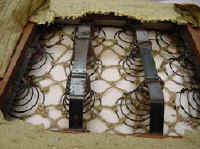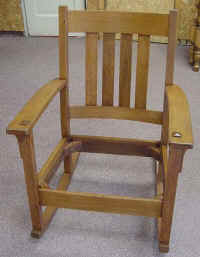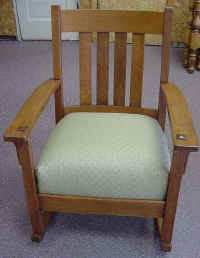 Once the springs were tied, foam and cotton were attached, the seat was wrapped in Dacron.
A test fit was done in the stripped and tightened frame.